COVID-19 MEASURES OF HOTEL 1899 TOKYO
At this hotel, we will make sincere efforts to prevent infection in order to create a relaxing space where every guest can feel safe and comfortable. We appreciate your cooperation.
◆Measures for preventing the spread of the new Coronavirus infections
・Placed foot-operated hand sanitizer dispenser (alcohol disinfectants) at hotel entrance.
・Installed air cleaners in the hotel facilities, there is regular ventilation in the facility
・Thorough cleaning facilities and equipment with alcohol disinfectants.
・All staff serve customers with wearing masks
・Enhancing service style to reduce physical contact between customers and our staff by promoting cashless payments.
・Our staff will wear masks during work, as well as during commuting. We thoroughly promote health and hygiene self-management to the staff.
・Temperature measurement when staff come to work and regular disinfection of hands and fingers with alcohol disinfectant.
▶The original infection control measures of HOTEL 1899 TOKYO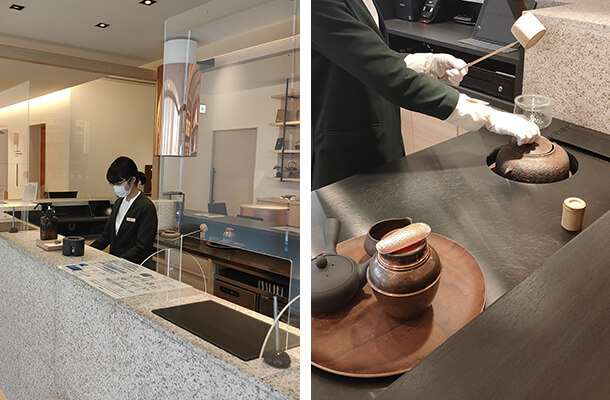 ・Placed plastic panels on the front desk.
・At check-in, we will serve you "an antibacterial hand towel".
・Staff will wear gloves when serving Japanese tea at the tea counter on the 2nd floor.
・The entire room is disinfected with alcohol after cleaning.
▶The original infection control measures of CHAYA 1899 TOKYO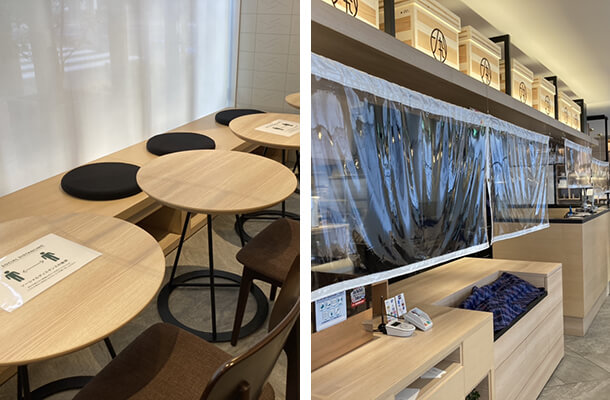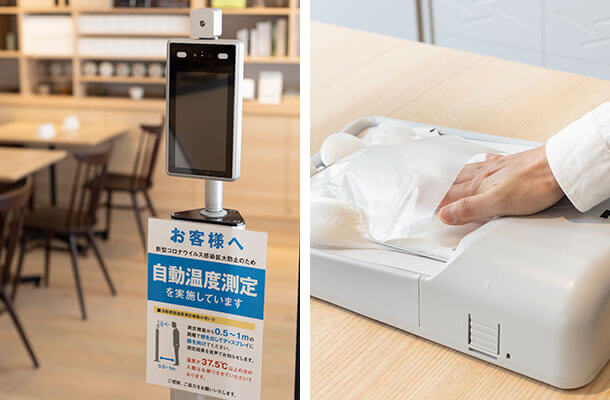 ・Placed plastic panels at cashier.
・We are wearing gloves all the time even when serving meals.
・There are ample spaces between each table

◆Requests to all our guests
・When using the facilities, please disinfect your fingers with alcohol disinfectant.
・Please keep the social distancing between customers inside the facility.
・When you come to this hotel, please note that you will have your temperature taken by the staff.
・If you are feeling unwell in any way during your stay, please speak to the staff immediately.
▶Dear customers staying at Hotel 1899 Tokyo
・Please cooperate with the health survey, when you check in.
・For guests who stay for more than 8 nights, we ask for your cooperation in health checks such as checking temperature every 7 days. Also, the room key will be changed every 7 days.
・Depending on the reservation, we may ask the purpose of the stay.
・If you are suspected of being infected with COVID-19, after consulting with the public health center, you may not be allowed to stay at the hotel.
・Upon arrival at the hotel, we will review your travel history for the past 14 days to ensure that you have not visited any COVID-19 hotspots.
◆Other hotel Initiatives
Hotel 1899 Tokyo has acquired the "Trusted Cleanliness" badge.
We were awarded the "Trusted Cleanliness" badge by TrustYou for having successfully passed a thorough assessment survey dedicated to the strict hygiene and safety measures implemented within our hotel.
Our staff carries out regular hygiene management so that you can safely stay at our hotel.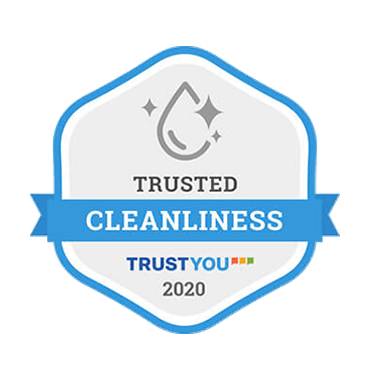 Hotel 1899 Tokyo has acquired the "Trusted Cleanliness" badge.