BREAKFAST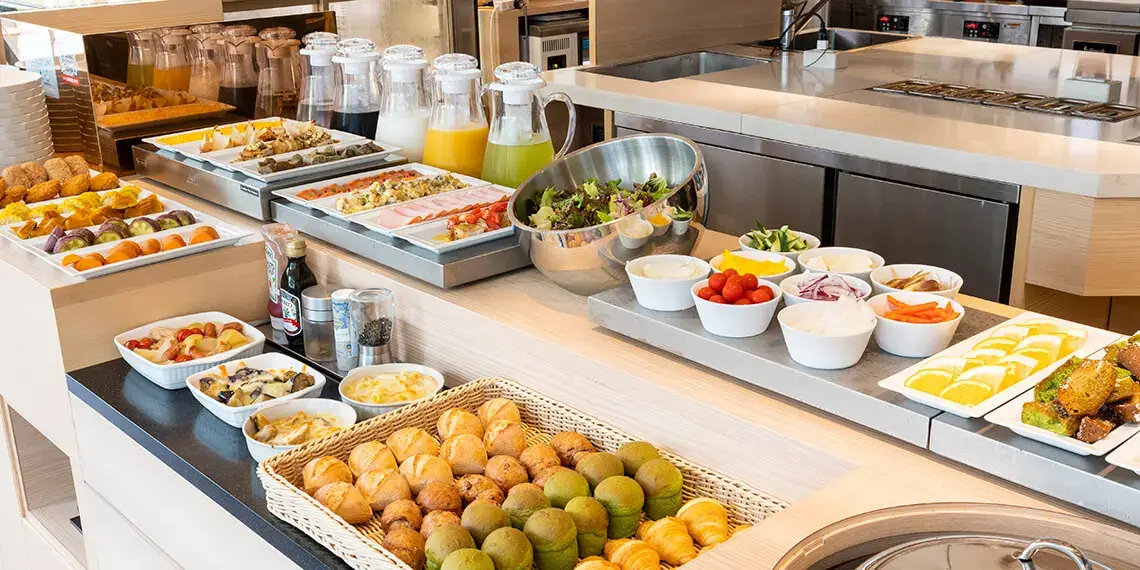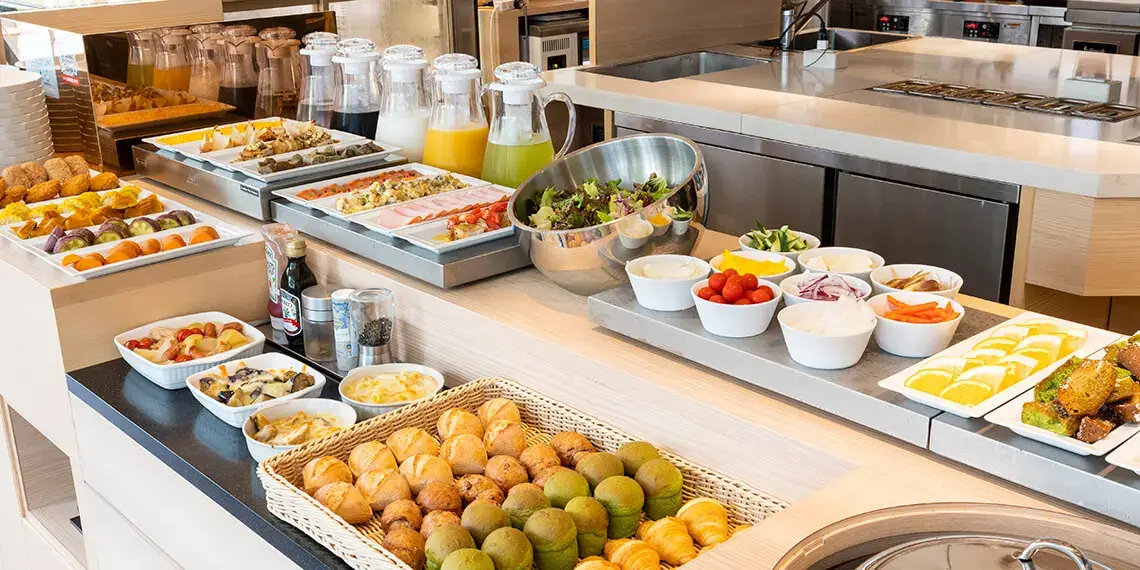 ■Breakfast Buffet at Hotel 1899 Tokyo
The popular matcha bread with 100% Japanese wheat flour, Hokkaido's fermented butter, milk and matcha from Shizuoka is made by fermenting at a low temperature for long time, and baked into fluffy muffins. In addition, we offer more dishes using tea such as tea sausage and tencha salted grilled chicken that features a slightly salty tea flavor. Please spend a relaxing morning waking up with tea and these unique dishes.
Hotel 1899 Tokyo offers accommodation plans that include breakfast. Please enjoy your stay and buffet at Hotel 1899 Tokyo.
Book accommodation plans with breakfast here.
<Sample menu> (May change based on ingredient availability.)
■BREAD:
Matcha bread
mini croissant
complet aux noix
rustique
■EGGS:
Scrambled eggs
baked egg
※About suspension of sales of egg menus
■DISHES:
Tencha salted grilled chicken
tea sausage
grilled duck
hamburg steak
chicken roll
roast ham
prosciutto, salmon
smoked cheese
mixed nuts
Gratin
Potato croquette
■VEGETABLES:
Bean and sesame salad
sweet potato salad
lotus root salad
taro potato salad
Steamed vegetables
■SOUP
■OTHER:
Fruit granola
sugar-free yogurt
fruits
■DRINK:
Today's cold tea
green tea
orange juice
milk
Ice&Hot coffee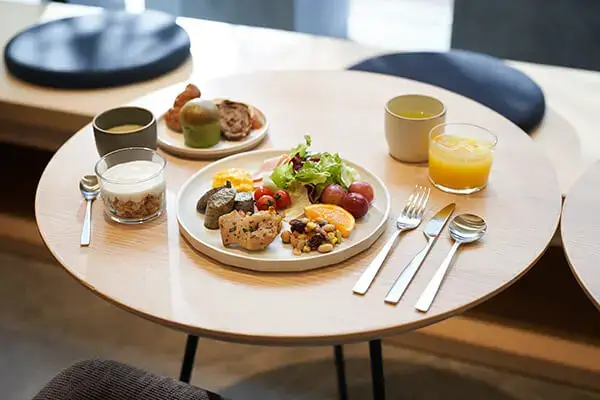 【BREAKFAST BUFFET】
Hours: 7:30am-10:30am
Price: \1,700 (tax included)
Place: CHAYA 1899 TOKYO (1F of the hotel)
<Others:>
The breakfast buffet is available for our hotel guests only.
Guests can also enjoy breakfast in their room. In this case, we serve the dishes in a box.
・"children under 6 years old or preschoolers" are free.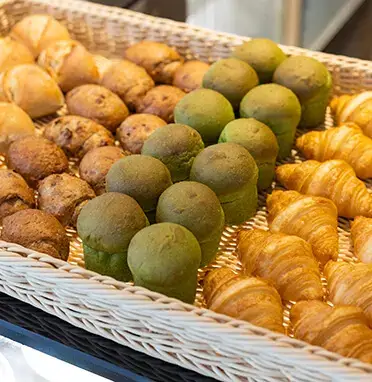 Hours: 7:30 a.m.-10:30a.m. (LO: 10:00 a.m.) Price: ¥1,700 (Tax included.)