HOTEL 1899 TOKYO'S BREAKFAST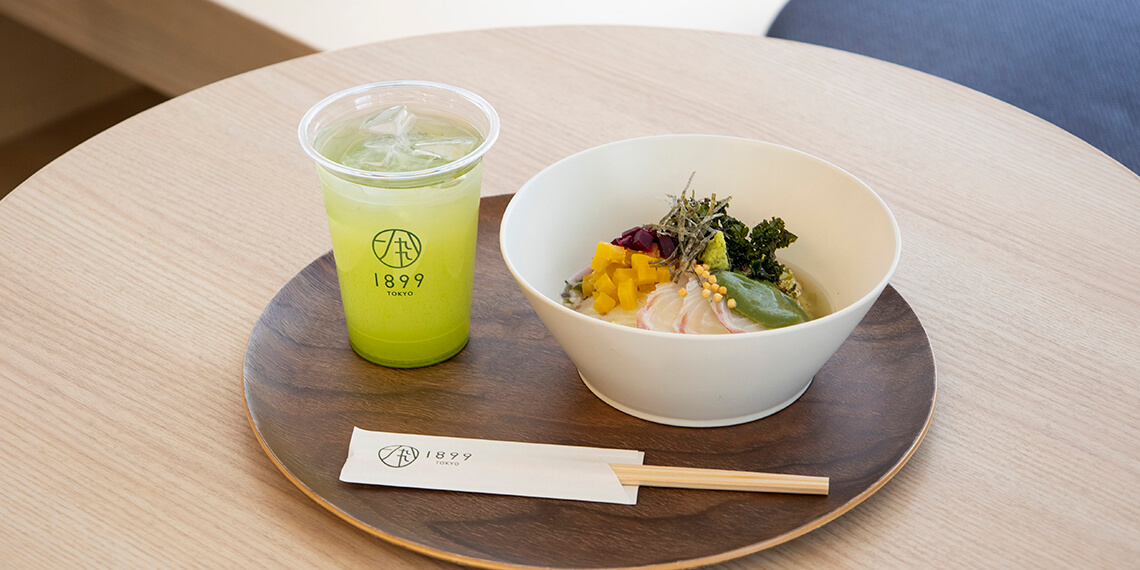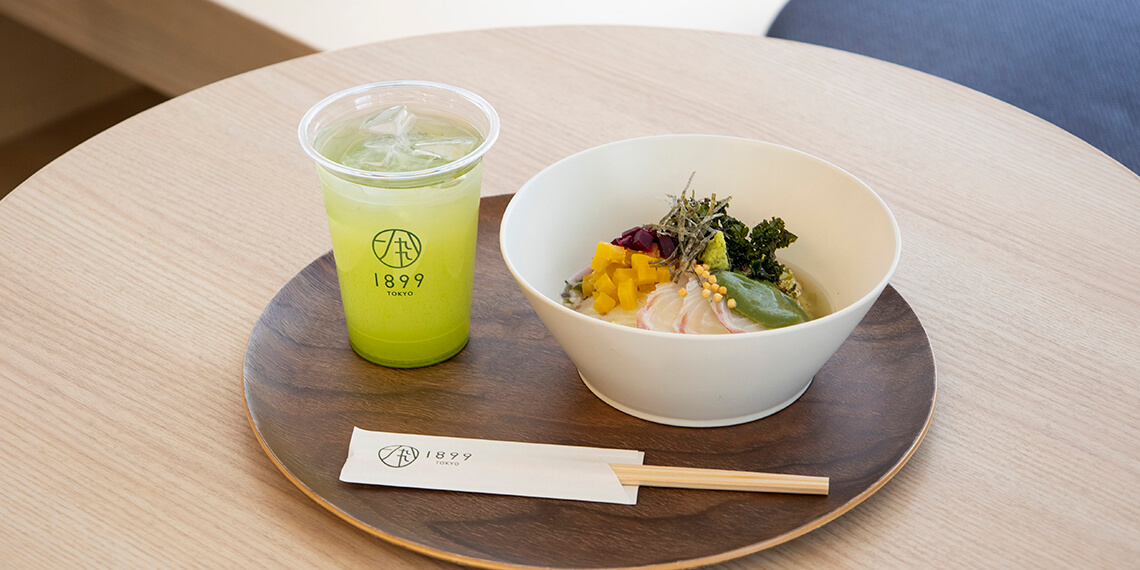 Announcement on reopening of breakfast service at our restaurant
Due to the spread of COVID-19, our breakfast buffet has been temporarily closed.
With thorough COVID-19 infection prevention measures in place, we are happy to announce that we will restart breakfast service at our restaurant from Friday, December 11.
We have also renewed our breakfast offerings.
Please visit and enjoy our new breakfast.
>>Measures against the infection
Hotel 1899 Tokyo's Breakfast
Our hotel offers 1899 Sea Bream Ochazuke (rice with green tea) as part of our breakfast, using our homemade Green Tea Miso.
This traditional Japanese food has been re-imagined our 1899 style.
Please enjoy 1899's unique breakfast to start your day.
A bowl of Ochazuke is a well-balanced meal offering a nutritious combination of protein, vitamins and minerals.
We use sea bream marinated with kelp, kale and beets, which are considered super foods, and a combination of several fermented foods such as miso and rice malt to improve the digestion.
We use Koshihikari rice. For Green Tea Miso, we use Matcha and Hojicha (roasted green tea) from Shizuoka prefecture.For Ochazuke, we use YAME Gyokuro Kuki Tea (a green tea made of stems of YAME Gyokuro tea) and 1899 original blend Edo Bancha Tea.
Breakfast
Hours: 8 a.m.-11 a.m. (LO: 10:45 a.m.)
Price: ¥1,200 (Tax included.) *Drink included.

▶Limited numbers available.
▶Diners can choose Matcha Miso or Hojicha Miso for their Ochazuke and a drink from the following:
 Green Tea (Hot/Cold), Japanese black tea (Hot/Cold),
 Hojicha (Roasted Green Tea, Hot/Cold), Coffee (Hot/Cold), Milk, Orange Juice
  
<Others>
・Take out is available. You can enjoy breakfast in your room.
・Non-hotel guests can also use the restaurant (Weekdays only).
・Reservations not accepted.
Hours: 8 a.m.-11 a.m. (LO: 10:45 a.m.) Price: ¥1,200 (Tax included.)
*Drink included.