FAQ
About our Hotel
I would like to make a reservation.

Reservations can be made by online or by phone.
TEL:03-3251-1150
Click here for Online Booking.
Can I leave my baggage before check-in or after check-out?

We can store your baggage before check-in and after check-out.
After checking out, we can store your baggage until the evening of the same day.
What is your check-in time and check-out time?

Check-in: 3pm (Latest check-in: Midnight)
Check-out: Noon
*May vary depending on accommodation plans.
What should I do if I might arrive late for check-in?

Please contact us if you will arrive much later than scheduled time or after midnight.
For security reasons, the main entrance is locked at midnight.
Please use the intercom upon arrival and our staff will come to meet you.
I would like to send my baggage before my arrival.

Please indicate your name and the check-in date on the waybill and send it to the following address:
Hotel 1899 Tokyo
6-4-1 Shimbashi, Minato-ku, Tokyo 105-0004
TEL:+81-3-3432-1899

You can also send your baggage from our hotel. Please feel free to ask our staff.
Do you accept late check-out?

Late check-out is available. The charge varies depending to the time you wish to check out.
~1pm: 10% of package price
~2pm: 20% of package price
~3pm: 30% of package price
~6pm: 50% of package price
*After 6pm, the accommodation fee for one night will be charged.
I would like to know days you are closed and current business operations.

In the event of a disaster or other emergency, our business hours may change or the hotel may be closed. The latest information will be posted on our website.
Please call us for urgent inquiries.
Do you have parking?

As the number of parking spaces is limited, please make a reservation in advance.
Hours: 2pm on the day of check-in to 2pm the following day (You can park for up to 24 hours.)
Fee: ¥2500 per night
How do I get to your hotel from the station?

A 6-minute walk from the Mita Line's Onarimon Station, A4 exit
A 10-minute walk from Shimbashi Station (JR, Asakusa, Ginza lines), Karasumori exit
Click here for access information.
I would like to confirm my reservation.

You can confirm your reservation here.
If there are any problems, please contact us by phone or e-mail.
TEL:+81-3-3432-1899
Email: info.hotel1899tokyo@ryumeikan.co.jp
Do you have laundry service?

Laundry received by 10am will be ready by 7:30pm on the same day.
Laundry service is available at the front desk.
Do you have a coin operated laundry?

We do not have a coin operated laundry in our hotel. If you want to use it, we can direct you to a nearby laundromat.
Do you accept QR code payments?

We accept the following QR code payments.
PayPay、Rakuten Pay、merpay、d Pay、au PAY、LINE Pay、Fami Pay、Union Pay、We Chat Pay
Are there barrier-free or wheelchair accessible rooms? How are they different from other guest rooms?

One of the seven corner deluxe twin rooms is barrier-free.
This universal room is ideal for those who using wheelchairs and the elderly.
The bathroom and toilet are equipped with handrails and it has more space than other
rooms, allowing wheelchair users to move more easily.
As the number of rooms is limited,please inquire about availability before making reservations.
Can I share a bed with my child?

One preschool child can be accommodated for free if sharing a bed with one adult.
About our Guest Rooms
What type of bathrooms and toilets are in the rooms?

All guest rooms are equipped with a bathroom and toilet and it is modular bathroom.
(The corner deluxe twin room has a separate bathroom and toilet.)
Please tell me about room amenities.
What equipment is available to rent?

The following equipment can be rented free of charge.
Cell phone charger/iron and ironing board/curling hair dryer/hair iron/curling iron/ ice bucket/sommelier knife/scale/bed guard
Do you provide pajamas?

One-piece type nightwear is available. (One-size-fits-all/front button type)
*Please do not go out of your room wearing nightwear and slippers.
Do you have a microwave?

There is no microwave in guest room floors. Please ask our staff if needed.
What can I watch on TV?

You can watch terrestrial broadcasting, free BS, WOWOW, J-SPORTS2&4, CNN, BBC, and NHK world on the TV in guest rooms.
*Unfortunately, Netflix, Amazon prime and YouTube are unavailable on the TV in guest rooms.
*We offer HDMI cables to connect your computer to the TV if needed.
Are there any amenities that I can take home as a souvenir?

You can take home disposable amenities and tea bags.
Is room service available?

We do not offer room service.
Can I discard my suitcase?

The hotel refuses disposal of large items such as suitcases, or other such left behind by guests.
Please understand that if you leave behind or attempt to dispose of such items through the hotel, you will be billed for disposal fees(¥1000 per 1 item).
About our Restaurant
What kind of restaurant is it?

CHAYA 1899 TOKYO is a "Japanese tea café" created under the concept of "A teahouse in the city, where you can relax and enjoy your time."
We offer high-quality Japanese tea carefully selected from all over Japan, as well as bread and sweets made with tea.
<Restaurant Name>CHAYA1899TOKYO
<Location>First floor
Click here for details.
What are your business hours?

7:30am~5pm(LO4:30pm)
・Breakfast 7:30am~10:30am(LO10am)
※Breakfast is available for our hotel guests only.
・Café 11am~5pm(LO4:30pm)
Please tell me about breakfast.

Hours: 7:30am-10:30am (L.O. 10am)
Price: \1,700 (tax included)
Children in elementary school or older are charged the same price as adults.
*No charge for preschool children.
Style: Buffet
Place: CHAYA 1899 TOKYO (1F)

*You can add breakfast on the day.
*Breakfast is available for hotel guests only.
*You can also enjoy breakfast in your room. In this case, we serve the dishes in a bento.
I would like to know about the breakfast menu.

Sample menu (Subject to change based on ingredient availability).
BREAD: Matcha bread, mini croissant, whole wheat bread with nuts, rustique
EGGS: Scrambled eggs
DISHES: Tencha salted grilled chicken, tea sausage, roast ham, salmon, smoked cheese, mixed nuts
VEGETABLES: Salad, bean and sesame salad, mini tomatoes
SOUP: Minestrone
FRUIT/OTHER: Fruit granola, sugar-free yogurt, oranges, grapes
DRINK: Today's cold tea, green tea, orange juice, milk, coffee
*Unfortunately, we do not offer rice.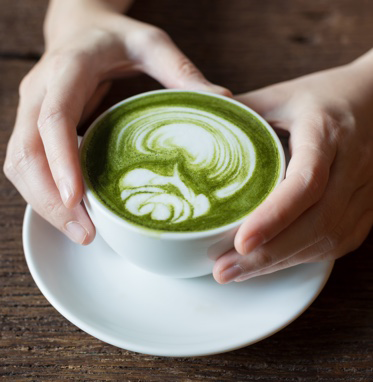 PROMO TITLE GOES HERE LOREM IPSUM