Better Sleep with Airweave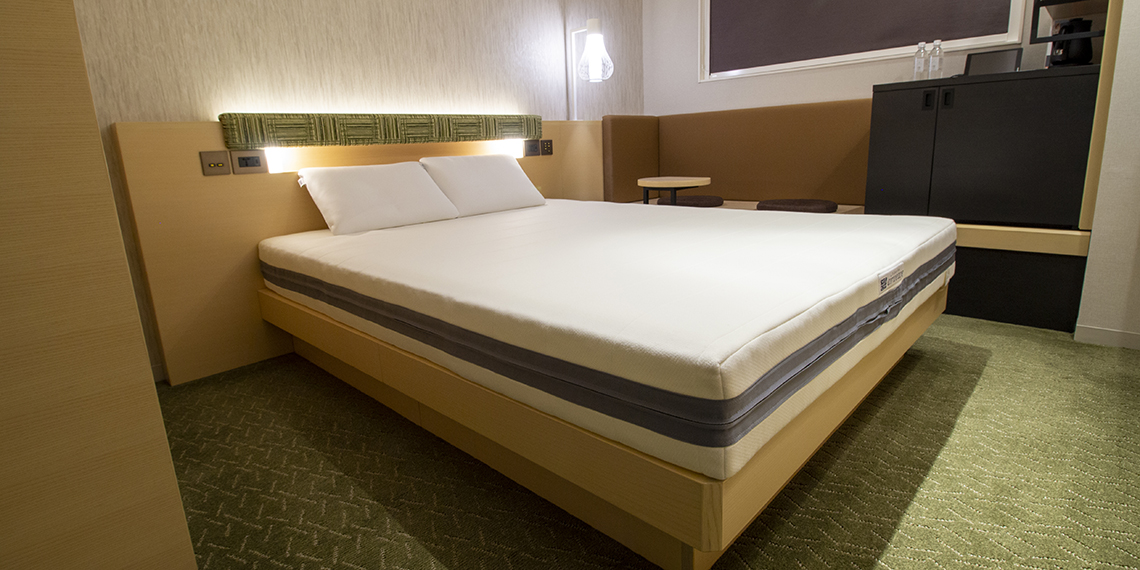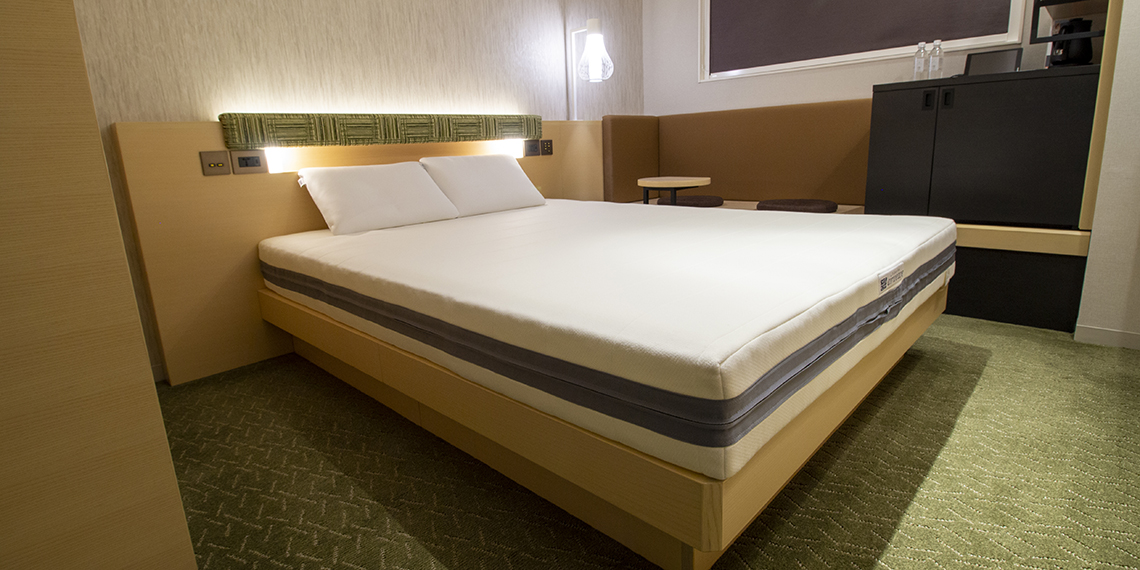 We feature Airweave mattresses in every guest room.
Hotel 1899 Tokyo aims to provide each guest a quiet and comfortable space, which leads to a
good night's sleep as well as a well-balanced body and mind; a place in which guests can relax
despite being in the center of Tokyo, with the hotel located 10 minutes away from Shimbashi
Station.
Ensuring perfect night's sleep is an important task of Hotel 1899 Tokyo, which features
Airweave mattresses in every guest room. Airweave has been chosen by elite athletes and
celebrities who attach importance to the quality of sleep. The mattress reduces physical strain
during sleep, leading to deeper and more restful sleep.
Features of Airweave
1 | Airweave has high elasticity to ensure proper sleep posture, making it easier for you to move
while sleeping.
2 | It supports your body from every angle and helps you distribute your weight evenly, thereby
reducing physical strain during sleep.
3 | Airweave is breathable, so you will never feel too hot in the summer. It also keeps you warm
in the winter.
4 | Airweave is a washable mattress including Airfiber, the inside of its pad.
※*Reference: Airweave's website.
Airweave is the official bedding partner of the Tokyo 2020 Olympic and Paralympic Games.
Here is the website.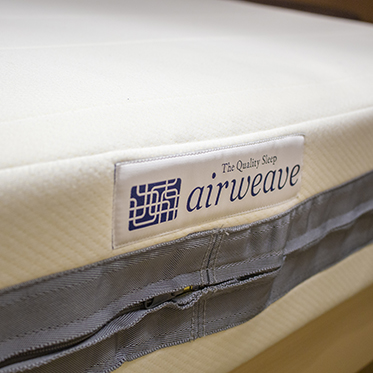 Airweave mattress material